History
The first Mount Laurel decision, Southern Burlington County N.A.A.C.P. v. Township of Mount Laurel, 67 N.J. 151 (1975), attacked the system of land use regulation in place in the Township of Mount Laurel on the ground that low and moderate income families were unlawfully excluded from the municipality. In the decision, the N.J. Supreme Court held that zoning ordinances which make it physically and economically impossible to provide low and moderate income housing were unconstitutional. This case is known as "Mount Laurel I" to distinguish it from subsequent litigation.
In Mount Laurel I, the Court set forth important guidelines for implementing the doctrine. However, their application to particular cases was complex and the resolution of many questions left uncertain. Was it a "developing municipality"? What was the "region" and how was it to be determined? How was the "fair share" to be calculated within that region? Other questions were similarly troublesome. When should a court order the granting of a building permit (i.e., a builder's remedy) to a plaintiff-developer who has successfully challenged a zoning ordinance on Mount Laurel grounds? How should courts deal with the complicated procedural aspects of Mount Laurel litigation, such as the appointment of experts and masters, the joinder of defendant municipalities, and the problem of interlocutory appeals?
The second Mount Laurel decision, South Burlington Count N.A.A.C.P. v. Township of Mount Laurel, 92 N.J. 158 (1983) (Mount Laurel II) was handed down eight years later. That was accompanied by five other cases that were heard together because they raised many similar issues and all were decided in a single opinion, which subsequently became known as the Mount Laurel II decision. (The other five cases include Urban League of Essex Co. v. Township of Mahwah, 207 N.J. Super. 169 (Law Div. 1984); Glenview Development Co. v. Franklin Township, 164 N.J. Super. 563 (Law Div. 1978); Caputo v. Township of Chester, Docket No. L-42857-74 (Law Div. Oct 4, 1978)(unreported); and two trial court judgements that were reversed by the Appellate Division: Urban League of Greater new Brunswick v. Borough of Carteret, 142 N.J. Super. 11 (Ch. Div.1976),rev'd, 170 N.J. Super. 461 (App. Div. 1979); and Round Valley, Inc. v. Township of Clinton, 173 N.J. Super. 45 (App. Div. 1980), cert. granted, 84 N.J. 414, rev'd by Southern Burlington County NAACP, 92 N.J. 158 (1983); transferred by Hills Dev. Co. v. Bernards, 103 N.J. 1 (1986); rev'd Urban League of Essex County v. Township of Mahwah, 115 N.J. 536 (1989).)
Mount Laurel II helped to resolve many of these questions and put teeth in the original doctrine by creating a fair share formula to measure each municipality's obligation to provide affordable housing, and by fashioning a "builder's remedy" to force municipalities to fulfill that obligation. The responsibility for working out the details of this decision was assigned by the Supreme Court to three specially designated trial judges, two of whom, Judges Serpentelli and Skillman, handled the most important issues. They heard numerous builder's remedy cases from 1983 until 1986, when most cases were transferred to the Council on Affordable Housing (COAH) which had been created by the Fair Housing Act of 1985.
The most recent cases, labeled "Delay in Third Round Rule Adoption," arise from decisions of COAH, the administrative body. COAH decided to extend substantive certifications of a number of municipalities and protect them from civil action remedies while the third-round administrative rules are approved and implemented. A number of parties, including the New Jersey Builder's Association, have challenged that decision and the proposed rules. These cases are ongoing.
On this site the Law Library will present key documents from selected cases in the archives of the historic Mount Laurel II litigation along with selected items from current or recently decided cases. Full texts of opinions are also provided for selected cases.
The documents are available for searching through a variety of approaches-Case File, Document Type or Key Word. Users can select the Case Files where they will find all the documents arranged in chronological order. Users can also search by document type, such as briefs, complaints etc. within each Case File. Short summaries of documents are appended to each document to help users determine if they want to look at the full text of the item selected. Users can also search the collection by key word.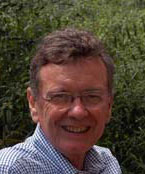 Professor John Payne


IN MEMORIAM: 1941 - 2009